The Process
A simple, clear process that makes important decisions up front, and keeps everyone on the same page throughout.
The Costs
Your costs are known in advance and up front! After an initial consultation with your Clarity Team (made up of a legal, financial and social professional), we can give you Clarity moving forward.
The Plan
When we're done, you receive a detailed plan of where to go from here to move forward with your life.
Why we started Clarity over Chaos
Clarity over Chaos is dedicated to helping people just like you to deal with the many issues that come up after separation.  
Things like spousal support, child custody, financial matters, and much more. We will help you to develop plans for your future and that of your children, that make sense.
Our straightforward Path to Clarity Process can help you to avoid the devastating emotional and financial costs that the current family law system has, by putting YOU back into control of YOUR life.
Our idea…
Our Path can help you to get your life back on track faster, with less cost and less emotional stress.  Ask us how!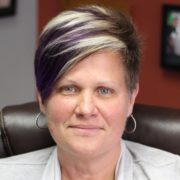 Tracy Miller
Divorce/Family Lawyer
My name is Tracy Miller and I am a divorce/family lawyer in Kitchener, Ontario.
After 25 years I decided that the system no longer supports those it aims to help, and something needs to change. I am relieved to be able to offer this new service, because it will help you get through the separation and divorce process, without having to wait years and spend thousands of dollars, for results that neither party finds acceptable.
I am excited to be able to offer my talents and inside knowledge of the existing system to you, so that you can avoid many of the headaches that end up costing others dearly.
Clarity Over Chaos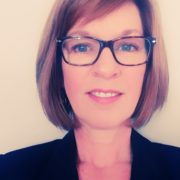 Rhonda Martin
Certified Divorce Financial Analyst
A Certified Divorce Financial Analyst since 2013, business, graduate and owner of my financial services company since 2004, it is important to me that I understand the goals and worries of both parities in divorce. I build a settlement plan that achieves equity and fairness for today AND tomorrow's realities, along the way doing my part to solve the many hurdles to separating financially.
Through Plan for Wealth Ltd, I offer expertise on what to do with life insurance, how to divvy up assets fairly, how to invest money you may receive in divorce and more. I consider the tax impacts, answer income tax questions, and complete e-filing, and can prepare new wills for divorcing clients - in short, I hope you will find me a 'Wealth' of Knowledge (pardon the pun) to help you through these difficult days, and make them wee a bot easier.
Clarity Over Chaos
Marriage Breakdown Experts
If your marriage breaks down, call us. We'll help you get through this chaotic time by finding the clearest path through it. In your time of separation and divorce, choose Clarity Over Chaos.
Home Office:
7 Duke St., Suite 203
Kitchener, Ontario
N2H 6N7
Telephone:
519-603-6529
1-844-925-2748
Email:
info@clarityoverchaos.ca
Service Areas
Evening appointments available.
Kitchener, Waterloo, Cambridge, Guelph and surrounding areas.